If you want to
showcase your
talent, come build
with us. Working
together works!
artist sign-up





To: Catalyst
I read your poem entitled YOU ARE and it really
touched me! I am thousands of miles from my wife and
my son. I am dedicating your
poem to my wife
and son because "THEY ARE" everything to me
that you describe
in "YOU ARE". Thanks for the
words and keep'em flowing. You are
truly a gifted individual. Hollah!!!
-Lt. K. Wilson,
Kuwait

To: Nancy Cato
I just wanted to
say thank you for
contributing to
such a wonderful
site. My friends
and I send
"Hollahs" all the
time. Keep up the
good work.
- F. King, Chicago

Click on a opening of the two buildings on the far left to visit
Hollah Artists In Residence. A "V" indicates a visual artist,
and a "W" indicates a writer.

"Hollahville - The Next Generation"





(12 of 20 new characters)
Don't miss all the action!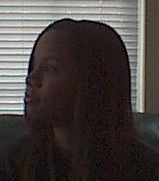 Tamisha Hall Jones